Our electrician is registered with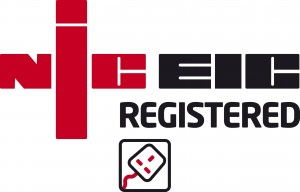 Electrical Installations 230/400V
internal & external
Old Installations Repair
quick localization of the existing installation damages
Garden Lighting
proper choice of lighting to the gardens of all kinds;
lighting setup in the paving stones
Aerial Installation
TV­SAT aerials
Intercom Installation
door stations, voice/videophones
Central Vacuum Systems
comfortable, economical, healthy
Electricity Distribution Plant Installation
main & inside the flat/house
Tel­tech Installations
telephonical and computer network cat5, cat6
Intelligent Installations
systems, automation, communication, intelligent house
Heating Control Installations
central heating, water heating, wireless thermostats, floor heating
Surround Sound System Installations
latest surround systems, wireless music playing in different rooms from your phone application
An electrician is a responsible job. The experience in leading and conducting electrical
works has a vital role. The more you provide electrical services and you do it constantly,
the better expert you become. We have suitable qualifications, we are able to give you
advice and choose the proper installations with the safe sollutions that are compatible
with the UK regulations.
We provide the highest standard of electrical services. Many companies and individuals
have trusted us so far. Trust our advice and our electical services!